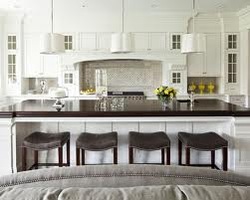 Choosing a builder requires more than a good dog and pony show....

A builder should be experienced, insured, stable enough to have been bonded, pay suppliers and subcontractors in a timely fashion and have customers and professionals who will recommend them.

Click on the "Choosing a Builder" tab to see what questions to ask.

Quality shouldn't cost extra


---
PLAN • DESIGN • BUILD
Your home, your choice...
The prospect of building a home may seem overwhelming. Often, the task of selecting a builder, designing a home and making choices from either too few or too many selections is stressful. We are mindful of that. Our goal is for every project to reflect the needs, desires and tastes of the people who select us as their builder. We offer free in-house design and build of homes up to 2,500 sq. ft., including free interior design services to our clients, assisting them in creating the whole picture and filling in the details. There is no such thing as one-size-style-fits-all when it comes to a place you call home.



With over 520 completed projects, we understand how important design, value, and quality are to the final product. We have a list of clients to refer you to so that your knowledge of our reputation is clear. You should feel comfortable and confident in your builder.

Our jobs are always supervised by Burns & Ross and supported by a team of proven subcontractors licensed by the State of Texas.


How to get started...
The best time to get involved with a builder is before the design process. We call it "Efficiency Designing" and there is no charge for consulting with us. We will sit down with you and discuss your ideas for your new home - and discuss the best process and design elements. Next, you will receive a list of references so that you can hear firsthand how we treat our customers and their money. From this point, you can decide to work with us on the design or hire an independent architect.

If you already have a set of plans, we can review them for specific value suggestions for energy efficiency and cost. There are new methods, materials, and trends that compliment the reliable and time-tested. Our job is to make sure you are aware of all the choices available to you.

In-house custom designed homes including both floorplans and elevations with expert advice on finishes is offered free of charge when you contract with us. We also have many plans and years of experience fitting floorplans to families, not the reverse. Whether your needs are 1,000 or 5,000 sq. ft., the floorplan and finishes should be your choice. We don't believe in cookie-cutters, except for baking cookies.

It begins with a conversation between us, opening up ideas, needs and wants.